Planet of Cubes is live now on Mac Store!
Hey all! We have just released Planet of Cubes with v2.3 on Mac Store for the first time ever! Sounds cool, right? 
Game Description: 
Planet of Cubes is the first true MMO block building game with one global infinite world. 
Rent your own areas (CHUNKS) of this beautiful Planet made of cubes and start your creative joy today. Chat with other players globally when you build. 
Only you can build on your own chunks – but watch out your chunk rentals expiration! Once your rental is expired someone else can rent it and lock you out from modifying. 
A single chunk consists of the 16 x 16 square blocks and 256 blocks in height. You can turn "SHOW MY CHUNKS" mode and easily spot all of your chunks – in this mode the Planet of Cubes is displayed in grey color except your own chunks. 
The whole single and beautiful Planet made of cubes is shared among all multiplayer users online worldwide! 
Ancient castles and cathedrals, lost ships and aircrafts, flying islands, cities and megalopolises, military basis, Egyptian pyramids, epic monuments and many other exciting objects and places are waiting for your exploration in this infinite Planet.
The game has compass and current coordinates display to make navigation through the endless infinite world easier. You can also chat with all players who are visible within your current "View Distance" range. 
You cannot build or dig inside the Spawn Zone and on the chunks belonging to other users. All cubes inside the Spawn Zone have TTL value of 0. Thus to build something make sure to leave Spawn Zone where TTL indicator is greater than 0.
Make sure to select your own skin from 160+ available skins. You will have random skin assigned upon your first login to the Planet. 
Planet of Cubes game gives you infinite number of possibilities and endless potential for all of your creative, constructional and survival needs. 
In this version of the game you will find such features: 
• One global infinite Planet made of cubes available to all users across the world
• Unlimited amount of players worldwide
• Rent your own chunks, build and chat globally
• Endless amount of beautiful buildings and places made of cubes to explore
• Built-in chat in Multiplayer mode
• More than 160+ player skins available
• Works over Wi-Fi and 3G
• No need to setup and/or host a server
• No subscription or additional fees required 
• Unlimited use
Screenshots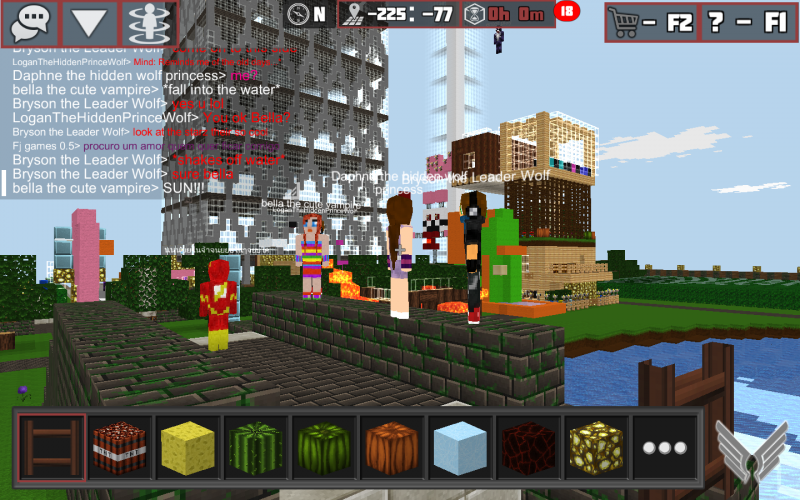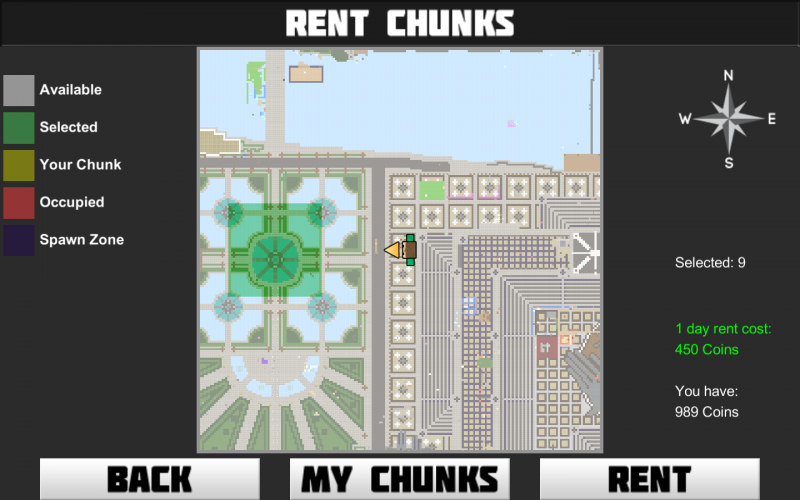 Watch Promo video to v2.3 below